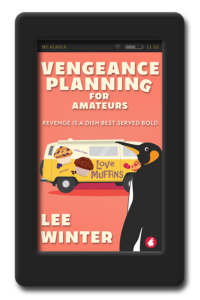 Out Feb 7, 2024

(Lesbian romantic comedy)
An offbeat lesbian romantic comedy starring penguins, plotting, and payback.

Muffin maker Olivia Roberts has had it with her awful exes taking advantage of her good nature. The theft of her nana's beloved stuffed penguin is the absolute last straw.
She puts up an ad at her local crime bookstore for a henchperson to help her enact a little mild revenge. To her astonishment, Margaret Blackwood, the mysterious, icy, and annoyingly opinionated bookstore owner, applies.
For two clever, capable women, they turn out to be woeful at vengeance. But much to their dismay, they discover they're pretty good at falling in love!
Themes and tropes: ice queen, animals, revenge, bucket lists, slow burn, loss of a spouse, Australia.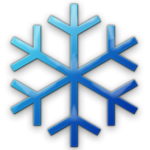 3.5/5 icicles for ice queen  (Five is extra frosty!) 
---
Check out Vengeance Planning for Amateurs here:
---