THE ULTIMATE BOSS SET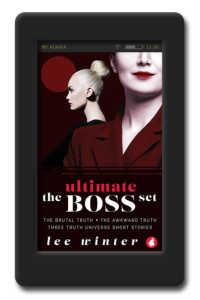 (E-book-only collection of all Truth universe books and stories)
Two hot bosses, one company, all the stories in one place…
Formidable boss Elena Bartell (The Brutal Truth) and her ambitious deputy Felicity Simmons (The Awkward Truth) rule Bartell Corp with dedication and brilliance. Now the best-selling ice queen lesbian romances are available in one e-book for the first time. Included are three bonus short stories: Five Times Felicity Met Elena, Aliens of New York, and The Brutal Lie.
In The Brutal Truth, take one media mogul, throw in a truth bet with her assistant, and as their secrets pour out, neither woman will be the same. A beautiful story about the lies we tell ourselves.
The Awkward Truth sees Felicity hunting a missing donation to an animal charity. She tries hard not to notice a soft-butch vet or her adorable dog. This funny opposites-attract tale digs up the truth about what really matters in life.
Check out The Ultimate Boss Set at Ylva Publishing.
---
SLICED ICE  2021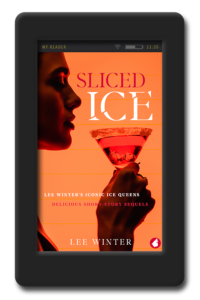 Ten short stories based on Lee Winter's fierce and unforgettable ice queens and villains have been gathered into one anthology containing lesbian love, lust, friendship, and romance.
Find out what happened after Lee's stories ended, and in one case, before it began. Iconic characters revisited include Elena Bartell (The Brutal Truth), Elizabeth Thornton (Breaking Character), Monique Carson (Hotel Queens), Natalya Tsvetnenko (Requiem for Immortals), Catherine Ayers (The Red Files), and Cynthia Redwell (Under Your Skin).
Closeted actresses Elizabeth and Summer come out publicly in Skye Storm's Invite Absolutely Everyone Ultimate Pool Party.
CEO sex fantasies goddess Monique indulges in sizzling hijinks with the client you'd least expect in Number Five.
There's a wedding proposal in The Brutal Lie after media mogul Elena has exacted her sweet revenge on a rival for outing her and Maddie.
Ambitious and acidic TV producer Cynthia wakes up the day after Catherine Ayers's wedding with a hangover and a butch ex-softballer in her bed in When DC Met Iowa.
It's launch day for reporter Maddie's book of blogs in Aliens of New York. But her publicist is confounded by the crazy rumor that media mogul Elena Bartell might show up. Why would she?
Sporting goods store manager Dani endures a quirky Aussie Christmas with her secret lesbian lover while facing off against her intimidating Great-Aunt Jean in The Friend.
In Five Times Felicity Met Elena, overlooked lawyer Felicity shares her first impressions of the imposing media legend who will one day become her boss.
Catherine and Lauren, two reporters madly missing each other, make their own sexy fun at an eccentric LA party in Flashbang.
How does a renowned cellist and former Australian assassin cope with retirement from her more lethal habits in Vienna? Find out in Love is Not Nothing.
In First-Class Villains, four villains from multiple Lee Winter books accidentally meet in a fogged-in airport lounge. To pass the time, they place a small wager to decide who is the worst of them all.
You can get it at Ylva and Amazon, and elsewhere. And it's now an audiobook narrated by Angela Dawe!
---
THE BRUTAL LIE 2020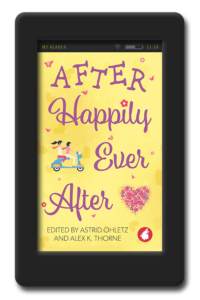 (The After Happily Ever After anthology contains Lee Winter's stories, Love is Not Nothing from the Requiem for Immortals world and The Brutal Lie from The Brutal Truth)
What if the story didn't have to end? Nine best-selling authors imagine what happened after the happily-ever-after in some of Ylva's most popular lesbian books. These charming, funny, and entertaining short stories can each be read as standalone pieces to whisk you into new and different worlds…or immerse you in universes you already know and love, and can't wait to revisit.
Stories by Jae, Lee Winter, RJ Nolan, Lola Keeley, Chris Zett, Cheyenne Blue, Roslyn Sinclair, Alex K. Thorne, and G Benson.
Buy After Happily Ever After from Ylva Publishing.
---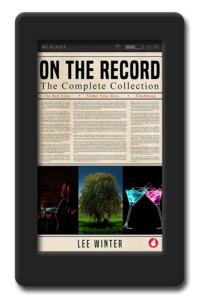 ON THE RECORD 2019
(Boxset of all The Red Files universe books)
On The Record is all the Ayers and King stories – novels The Red Files and Under Your Skin, and the short story Flashbang, in one bargain e-book boxset. The Red Files is Lee Winter's first novel and starts with a newspaper mystery in LA, as Catherine Ayers and Lauren King are forced to work together to get to the bottom of a weird story.
Under Your Skin is the sequel, when they're planning their wedding in Iowa, and a new mystery begins to unfold as figures from Catherine's past emerge and threaten to derail everything. Flashback is a sexy, erotic tale set at the end of The Red Files about Catherine surprising Lauren at an LA ball.
Buy On The Record from Ylva Publishing.
---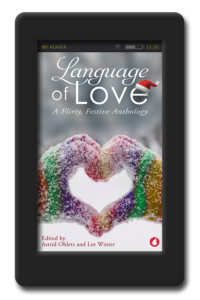 THE FRIEND 2018
(Short story in the Language of Love anthology)
Dani is pretty sure Christmas lunch at her great-aunt Jean's place is going to suck. Not just because of Jean's longstanding disapproval of every little bit of her, but also, because she's dared bring along a "friend". Okay, make that secret girlfriend. Ro, a national netball star, is sure she can win over the whole clan. But then Ro's never met anyone like Jean.
A bittersweet and sometimes amusing look at family, growth, and accepting the things we cannot change.
Buy Language of Love from Ylva Publishing.
---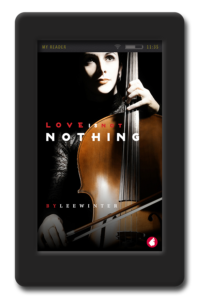 LOVE IS NOT NOTHING 2017
(Requiem for Immortals  short-story sequel)
(Thriller/Romance) Requiem hadn't meant to care. Hadn't wanted to fall in love. She didn't do love. But life without Alison had seemed so insubstantial. Bleak. Empty. So she went back for her. It's now been two years since Australia's top cellist and secret underworld assassin Natalya "Requiem" Tsvetnenko stood in the rain, faced her biggest terror, and asked her "little mouse", Alison Ryan, to move to Europe with her. What has happened since? Does Requiem still burn to hunt? Has she been tamed by love? Was her prediction right that they could never work out; that they would implode before too long? How could two such different people ever last?
In a single, powerful day in Vienna, all their doubts are faced and the truth seeps into the light.
Buy Love Is Not Nothing from Ylva Publishing.
---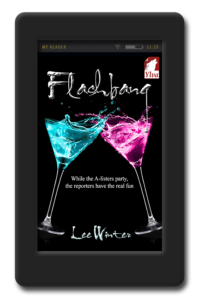 FLASHBANG 2015
(Short story in the On The Record and Laid Bare anthologies. It's a The Red Files  free bonus erotica)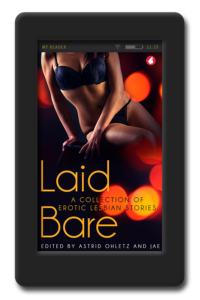 At a celebrity party, all eyes are drawn to the glamorous A-listers. No one's watching two entertainment reporters–knockabout Iowa girl Lauren King and her secret lover, Caustic Queen Catherine Ayers–as they celebrate their last night together in LA in erotic style.  A sexy slice from The Red Files universe.
You can get Flashbang for free at Ylva Publishing.