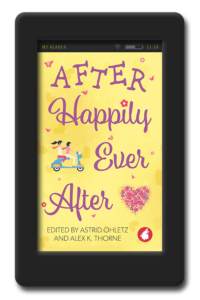 ---
THE BRUTAL LIE 2020
(The After Happily Ever After anthology contains Lee Winter's stories, Love is Not Nothing from the Requiem for Immortals world and The Brutal Lie from The Brutal Truth)
What if the story didn't have to end? Nine best-selling authors imagine what happened after the happily-ever-after in some of Ylva's most popular lesbian books. These charming, funny, and entertaining short stories can each be read as standalone pieces to whisk you into new and different worlds…or immerse you in universes you already know and love, and can't wait to revisit.
Stories by Jae, Lee Winter, RJ Nolan, Lola Keeley, Chris Zett, Cheyenne Blue, Roslyn Sinclair, Alex K. Thorne, and G Benson.
Buy After Happily Ever After from Ylva Publishing.
---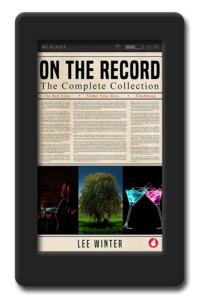 ON THE RECORD 2019
(Boxset of all The Red Files universe books)
On The Record is all the Ayers and King stories – novels The Red Files and Under Your Skin, and the short story Flashbang, in one bargain e-book boxset. The Red Files is Lee Winter's first novel and starts with a newspaper mystery in LA, as Catherine Ayers and Lauren King are forced to work together to get to the bottom of a weird story.
Under Your Skin is the sequel, when they're planning their wedding in Iowa, and a new mystery begins to unfold as figures from Catherine's past emerge and threaten to derail everything. Flashback is a sexy, erotic tale set at the end of The Red Files about Catherine surprising Lauren at an LA ball.
Buy On The Record from Ylva Publishing.
---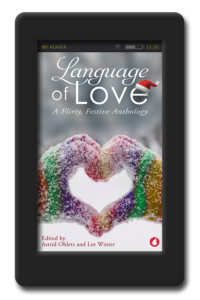 THE FRIEND 2018
(Short story in the Language of Love anthology)
Dani is pretty sure Christmas lunch at her great-aunt Jean's place is going to suck. Not just because of Jean's longstanding disapproval of every little bit of her, but also, because she's dared bring along a "friend". Okay, make that secret girlfriend. Ro, a national netball star, is sure she can win over the whole clan. But then Ro's never met anyone like Jean.
A bittersweet and sometimes amusing look at family, growth, and accepting the things we cannot change.
Buy Language of Love from Ylva Publishing.
---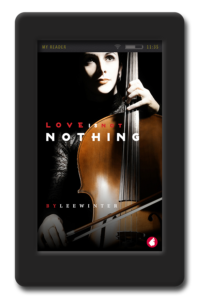 LOVE IS NOT NOTHING 2017
(Requiem for Immortals  short-story sequel)
(Thriller/Romance) Requiem hadn't meant to care. Hadn't wanted to fall in love. She didn't do love. But life without Alison had seemed so insubstantial. Bleak. Empty. So she went back for her. It's now been two years since Australia's top cellist and secret underworld assassin Natalya "Requiem" Tsvetnenko stood in the rain, faced her biggest terror, and asked her "little mouse", Alison Ryan, to move to Europe with her. What has happened since? Does Requiem still burn to hunt? Has she been tamed by love? Was her prediction right that they could never work out; that they would implode before too long? How could two such different people ever last?
In a single, powerful day in Vienna, all their doubts are faced and the truth seeps into the light.
Buy Love Is Not Nothing from Ylva Publishing.
---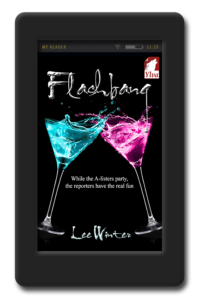 FLASHBANG 2015
(Short story in the On The Record and Laid Bare anthologies. It's a The Red Files  free bonus erotica)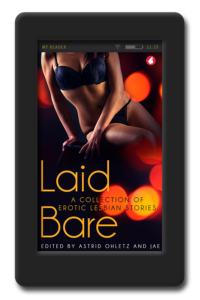 At a celebrity party, all eyes are drawn to the glamorous A-listers. No one's watching two entertainment reporters–knockabout Iowa girl Lauren King and her secret lover, Caustic Queen Catherine Ayers–as they celebrate their last night together in LA in erotic style.  A sexy slice from The Red Files universe.
You can get Flashbang for free at Ylva Publishing.