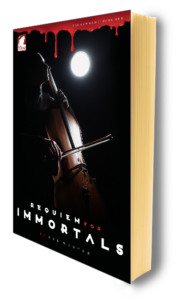 Winner of Best Mystery/Thriller at the 2017 GCLS Awards
(Crime noir/thriller) Professional cellist Natalya Tsvetnenko moves seamlessly among the elite where she fills the souls of symphony patrons with beauty even as she takes the lives of the corrupt of Australia's ruthless underworld. The cold, exacting assassin is hired to kill a woman who seems so innocent that Natalya can't understand why anyone would want her dead. As she gets to know her target, she can't work out why she even cares.
Listen to the Requiem for Immortals soundtrack on YouTube
Themes and tropes: Assassin/target, sexual power plays, cracks in the mask, gifted musician, enemies-to-lovers, age-gap.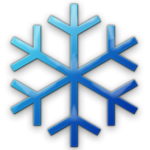 5/5 icicles for ice queen  (Five is extra frosty!)
Buy Requiem for Immortals here:
---
---
---
---
---

Audible audiobook narrated by Anais Inara Chase
---