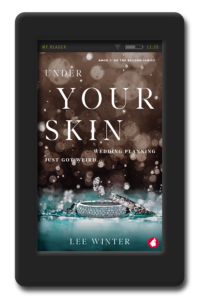 Book two in the
On The Record*
series
(Lesbian romance with a dollop of mystery) What do a stolen food-delivery robot, a woman from the past, and a bizarre scheme to microchip military veterans have in common?
The infamous Caustic Queen, Washington DC bureau chief Catherine Ayers, would love to find out but she has a lot on her plate right now. She and her fiancée, reporter and Iowa girl Lauren King, are busy wedding planning in Lauren's home town. That means facing a lot of beefy mechanic brothers, a haughty cat, and a sharp-tongued Meemaw. Catherine's sure she can play nice with everyone. Well, pretty sure. How hard can it be, anyway?
A twisty lesbian romance sequel to The Red Files about the family we can't choose, and the one that chooses us.
Themes and tropes: Rival reporters turned lovers solving a mystery, big fat lesbian wedding, age-gap.

4/5 icicles for ice queen. Down from 5/5 in The Red Files.  (Five is extra frosty!)
* A terrific way to save money is to buy both The Red Files and its sequel Under Your Skin in one value e-book, On The Record. Find out more on the Anthologies page.
Buy Under Your Skin here:
---
---
---
---
---

Audible audiobook narrated by Victoria Mei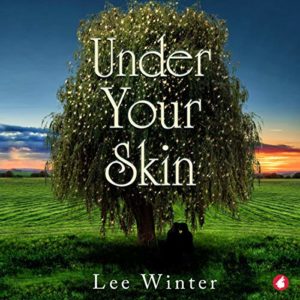 Audible book cover of Under Your Skin.
This is the original cover of the book before
it was redesigned in 2021.