Book One in the
On The Record*

series
Winner of Best Mystery/Thriller at the 2016 GCLS Awards
(Mystery/Romantic suspense) Ambitious Daily Sentinel journalist Lauren King is chafing on LA's vapid social circuit, reporting on glamorous A-list parties while sparring with her rival—the formidable, icy Catherine Ayers. Ayers is an ex-Washington political correspondent who suffered a humiliating fall from grace, and her acerbic, vicious tongue keeps everyone at bay. Everyone, that is, except knockabout Iowa girl King, who is undaunted, unimpressed and gives as good as she gets. One night a curious story unfolds before their eyes: One business launch, 34 prostitutes and a pallet of missing pink champagne. Can the warring pair work together to unravel an incredible story? This is a lesbian fiction with more than a few mysterious twists.
Themes and tropes: Rival reporters solving a mystery, enemies-to-lovers, age-gap, office setting, road trip.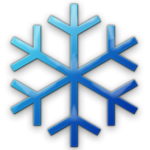 5/5 icicles for ice queen  (Five is extra frosty!)
* A terrific way to save money is to buy both The Red Files and its sequel Under Your Skin in one value e-book, On The Record. Find out more on the Anthologies page.
Buy The Red Files here:
---
---
---
---
---

Audible audiobook narrated by Victoria Mei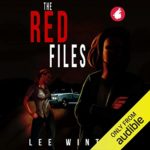 Audible book cover of The Red Files.
This is the original cover of the book before
it was redesigned in 2021.