From the desk of Lee Winter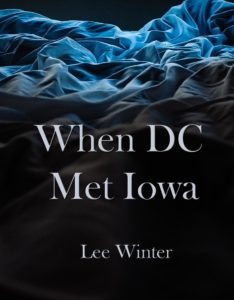 I'm excited to announce I've finally set up a newsletter. You can subscribe on the Home page or Contact Me page of my site, and if you do, you'll get emailed this free new short story set in the Red Files universe.
Wait, a newsletter? Once a month I'll say hi and share any new-release info or other writing stuff I have on the boil. No spamming ever, Scout's honor.
So what's the short story about? It's the day after Lauren and Catherine's wedding. What happens when mega DC bitch Cynthia Redwell wakes to find she's maybe slept with Suze, the beer-pong-loving Iowan softballer? It's a funny old morning, that's for sure.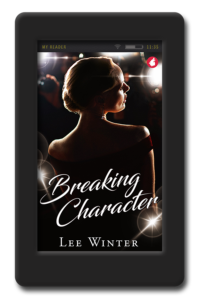 There's now a cover and blurb reveal for book six. It's called Breaking Character, and here's what it's all about:
Life has become a farcical mess for icy British A-lister Elizabeth Thornton. America's most-hated villain stars in a top-rated TV medical drama that she hates. Now, she's been romantically linked to her perky, new co-star, Summer, due to the young woman's clumsiness. As a closeted actress, that's the last thing Elizabeth needs. If she could just get her dream movie role, life would be so much better. The only problem is that the eccentric French film-maker offering it insists on meeting her "girlfriend", Summer, first.
Summer Hayes is devastated when her co-star shuns her for accidentally sparking rumors they're lovers. Now the so-called British Bitch has the audacity to ask Summer to pretend to be her girlfriend to get her a role? Elizabeth doesn't even like Summer! Oh, how she'd love to tell her no. And Summer definitely would if it wasn't for the fact she's maybe a tiny bit in love with the impossible woman.
A lesbian celebrity romance about gaining love, losing masks, and trying to stick to the script.
The book is due out at Ylva and Amazon in November. I hope everyone likes it as much as I did writing it.
Meanwhile, I am totally excited to hear that Shattered won for best fantasy/sci-fi in the Golden Crown Literary Awards! That was very unexpected. Seriously.
My Red Files sequel Under Your Skin is finished and out now everywhere. It's more romance focused than the first but it has a nice mystery plot too, as Catherine Ayers and Lauren King chase a story in between wedding planning in Iowa.
There's an audiobook version of The Brutal Truth out now. Check it out here.
When I'm not writing, I'm in the garden. This month it's hibiscuses I'm working on. And by 'I', I mean my girlfriend. She has the greenthumb, not me. I'm more skilled in the fine art of hauling and toting.