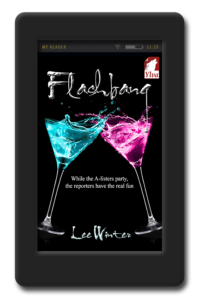 (The Red Files  free bonus chapter)
At a celebrity party, all eyes are drawn to the glamorous A-listers. No one's watching two entertainment reporters–knockabout Iowa girl Lauren King and her secret lover, Caustic Queen Catherine Ayers–as they celebrate their last night together in LA in erotic style.  A sexy slice from The Red Files universe.
Order Flashbang  for free at Ylva Publishing.